Helping local families get on their bikes!
The project encourages young people and their families to cycle as a regular mode of transport and for leisure.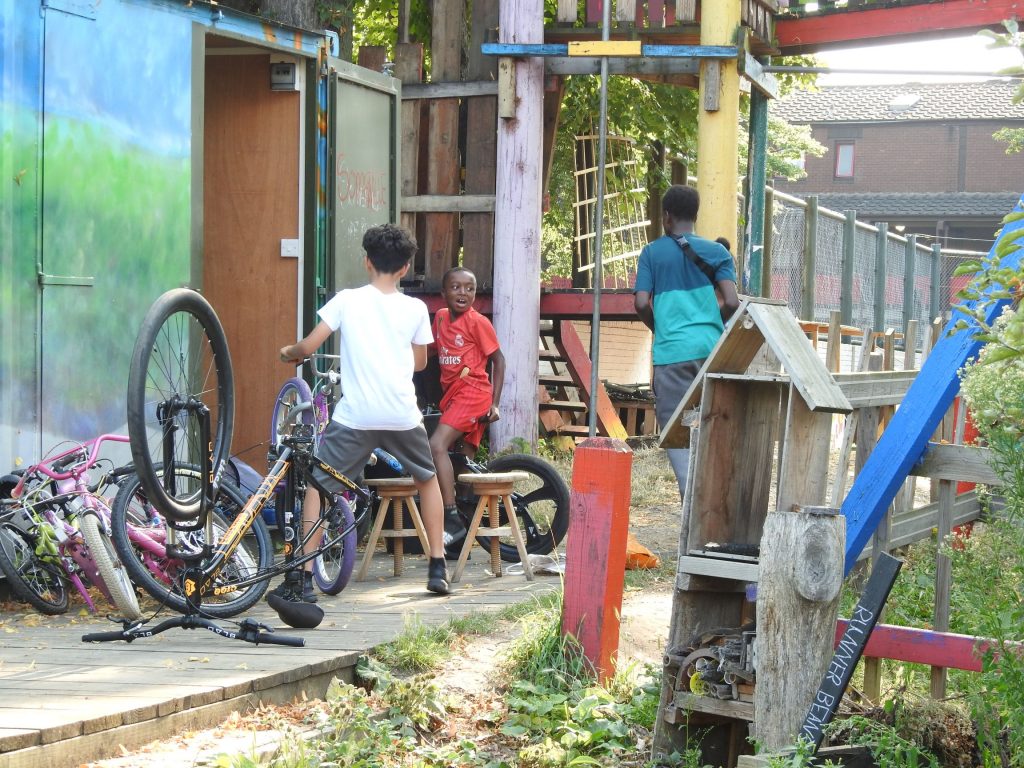 To help them do this skills, facilities and resources are provided including:
• Cycling safety theory classes: Participants learn road safety rules; includes hazard perception exercises.
• Maintenance theory classes: Participants introduced to maintenance tools and resources; includes tool and component identification exercises and use of maintenance products.
• Maintenance workshops: Practical application of theory. Participants learn simple repairs, bike care and some more complex repairs.
• Bike building workshops: Provided to more experienced participants. Includes refurbishing neglected bikes. Participants keep the bike they have built.
• Cycle Confidence sessions: Participants are provided basic training in a safe environment to gain confidence.
• Led Rides: Organised in the local area.
• Cycle share scheme: Creating network where participants lend bikes to each other.